BUILDING CUSTOMER AWARENESS AND ENGAGEMENT FOR EVLOGIA CAFE THROUGH INSTAGRAM MARKETING
Article Sidebar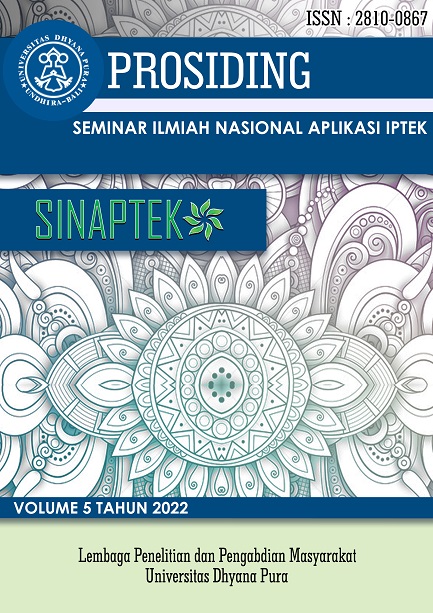 Published: Feb 4, 2023
Dimensions
Statistics
Read Counter :
66
Download :
21
Main Article Content
Thu Ngan Nguyen
Ni Luh Putu Indriani
Putu Chris Susanto
Ni Luh Christine Prawitha Sari Suyasa
Wayan Markus Arimatheo
Abstract
ABSTRACT
This paper discusses the authors' efforts in aiding Evlogia Cafe in Badung, Bali to gain new customers by increasing customer awareness, engagement, and number of followers on the Instagram account. Methods and activities carried out to reach those objectives include changing the username, bio, and story highlights of the business profile on Instagram, developing a schedule for feed posts and their individual captions, using hashtags, and creating challenges for customers. More followers, post interactions and reached accounts were the most noticeable results. It is expected that the improved social media presence builds customer awareness and engagement, which will ultimately benefit Evlogia Cafe in terms of business growth and reputation.
Keywords: digital marketing, hospitality business, Instagram engagement, online marketing, SME, social media marketing
Article Details
How to Cite
Nguyen, T. N., Indriani, N. L. P., Susanto, P. C., Sari Suyasa, N. L. C. P., & Arimatheo, W. M. (2023). BUILDING CUSTOMER AWARENESS AND ENGAGEMENT FOR EVLOGIA CAFE THROUGH INSTAGRAM MARKETING. Seminar Nasional Aplikasi Iptek (SINAPTEK), 5. Retrieved from https://jurnal.undhirabali.ac.id/index.php/SINAPTEK/article/view/2371


This work is licensed under a Creative Commons Attribution-NonCommercial-ShareAlike 4.0 International License.