Analisis Jumlah Pasien Infeksi Saluran Pernapasan Akut (ISPA) Yang Positif COVID-19 Di Wilayah Puskesmas Abiansemal III
Article Sidebar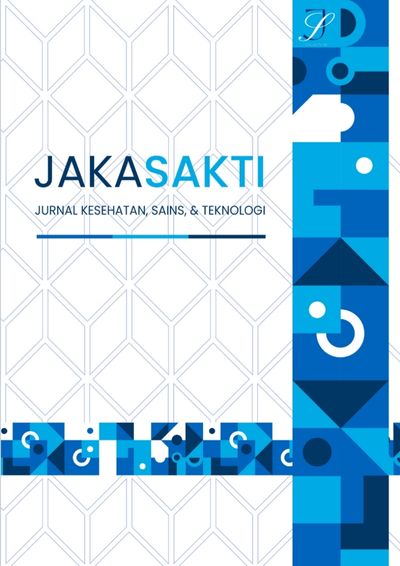 Published: Jan 27, 2023
Dimensions
Statistics
Read Counter :
12
Download :
3
Main Article Content
Seprianus Jowa
Made Nyandra
Ni Made Kurniati
Abstract
Abstract COVID-19 is associated with high mortality rates ranging from 4.3% to 30% because this virus is an RNA virus that can infect humans. The purpose of this study is to describe the analysis of the number of patients with acute respiratory infections who are positive for COVID-19 in the Abiansemal III Health Center area. This study uses a quantitative research method with a retrospective cohort approach. This research was conducted at the Abiansemal III Public Health Center, Badung Regency in AprilJune 2022 with 54 samples of medical record data of ARI patients who performed antigen-swab at the Abiansemal III Health Center, the data collected was analyzed by descriptive method using a crosstabulation design. Based on the results of the analysis of 19 people (35.2%) of patients with acute respiratory infections who were positive for COVID-19: severe ARI category 78.9%, moderate and mild ARI 10.5%.Keywords:
ARI, COVID-19, Abiansemal III Health Center.
Abstrak COVID-19 dikaitkan dengan tingkat kematian yang tinggi berkisar antara 4,3% hingga 30% Karena virus ini merupakan virus RNA yang dapat menginfeksi manusia. Tujuan penelitian ini yaitu mengetahui gambaran analisis jumlah pasien infeksi saluran pernapasan akut yang positif COVID-19 di wilayah Puskesmas Abiansemal III. Penelitian ini menggunakan metode penelitian kuantitatif dengan pendekatan kohort retrospektif. Penelitian ini dilakukan di Puskesmas Abiansemal III Kabupaten Badung pada bulan April-Juni 2022 dengan 54 sampel data rekam medis pasien ISPA yang melakukan swab-antigen di Puskesmas Abiansemal III, data yang terkumpul dianalisis dengan metode deskriptif menggunakan rangcangan crosstabulation. Berdasarkan hasil analisis dari 19 orang yaitu 35,2% pasien infeksi saluran pernapasan akut yang positif COVID-19: kategori ISPA berat 78,9%, ISPA sedang dan ringan 10,5%.Kata kunci:
ISPA, COVID-19,
Puskesmas Abiansemal III
Article Details
How to Cite
Jowa, S., Nyandra, M., & Kurniati, N. M. (2023). Analisis Jumlah Pasien Infeksi Saluran Pernapasan Akut (ISPA) Yang Positif COVID-19 Di Wilayah Puskesmas Abiansemal III. JURNAL KESEHATAN, SAINS, DAN TEKNOLOGI (JAKASAKTI), 1(2). Retrieved from https://jurnal.undhirabali.ac.id/index.php/jakasakti/article/view/2309


This work is licensed under a Creative Commons Attribution-NonCommercial-ShareAlike 4.0 International License.