Analisis Kebutuhan Tenaga Rekam Medis Berdasarkan WISN (Workload Indicator of Staffing Need) di Unit Rekam Medis UPTD Puskesmas Selemadeg
Article Sidebar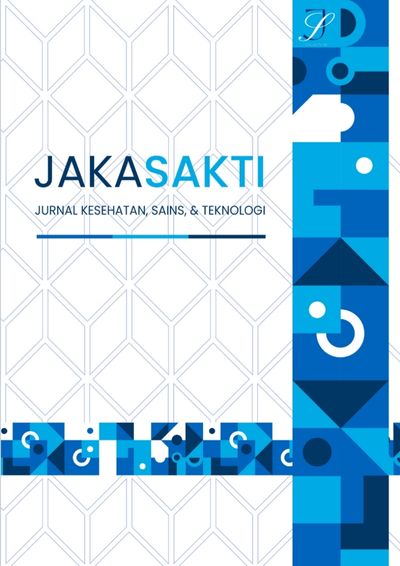 Published: Jan 27, 2023
Dimensions
Statistics
Read Counter :
35
Download :
4
Main Article Content
Ni Wayan Ernawati
I Putu Dedy Kastama Hardy
Made Agus Sugianto
Abstract
Abstract The number of human resources in the Medical Record Unit at the UPTD of the Selemadeg Health Center is three people, with an average poly visit of 50-70 patients per day, and the number of ER visits is an average of 15-20 patients per day. UPTD Puskesmas Selemadeg is an inpatient puskesmas where the existing medical record officers are only on duty in the morning. With so many patients, officers often feel overwhelmed by entering two types of patient input, which causes patients to queue for too long. To solve the problem, necessary to plan energy requirements with the WISN, which expect to reduce errors due to workload. Data collection techniques collect through participatory observation, documentation, and interviews. This type of research is a descriptive method WISN. The research instrument used a checklist and SOP. The number research population is three people with a total sample sampling. The available working time is 90,000 minutes/year with a standard workload of 13195.16 minutes/year, and the standard allowance is 0.184 HR. The need for human resources by WISN analysis shows that the number of workers is five from the current three people. Hence, the UPTD Puskesmas Selemadeg needs to plan to add two people to the medical record profession to suit the workload.Keywords:
Manpower Needs, WISN Method, WISN Ratio, Medical Record Unit Abstrak Jumlah SDM di Unit Rekam Medis di UPTD Puskesmas Selemadeg sebanyak 3 orang dengan jumlah kunjungan poli rata- rata 50 – 70 pasien per hari dan jumlah kunjungan UGD rata – rata 15 – 20 pasien per hari. UPTD Puskesmas Selemadeg merupakan puskesmas rawat inap dimana petugas rekam medis yang ada hanya bertugas pada pagi hari. Dengan banyak nya pasien petugas sering kali merasa kewalahan dengan mengentry 2 jenis penginputan pasien yang menyebabkan pasien antre terlalu lama. Untuk mengatasi masalah tersebut, maka diperlukan perencanaan kebutuhan tenaga dengan metode WISN yang diharapkan mampu menekan terjadinya kesalahan akibat beban kerja. Jenis penelitian ini merupakan penelitian deskriptif dengan metode WISN. Jumlah populasi penelitian 3 orang dengan sampel total sampling. Instrumen penelitian menggunakan checklist dan SOP. Teknik  pengumpulan data dengan observasi partisipatif, dokumentasi dan
wawancara. Waktu kerja tersedia sebesar 90.000 menit / tahun dengan
standar beban kerja sebesar 13195.16 menit / tahun, standar kelonggaran
sebesar 0,184 SDM. Kebutuhan tenaga dengan analisis WISN
didapatkan jumlah tenaga sebesar 5 orang dari yang ada saat ini baru 3
orang. Sehingga manajemen UPTD Puskesmas Selemadeg perlu
mengadakan perencanaan penambahan tenaga sebanyak 2 orang dengan
profesi perekam medis agar sesuai dengan beban kerja. Kata kunci:
Kebutuhan Tenaga, Metode WISN, Rasio WISN, Unit Rekam Medis
Article Details
How to Cite
Ernawati, N. W., Hardy, I. P. D. K., & Sugianto, M. A. (2023). Analisis Kebutuhan Tenaga Rekam Medis Berdasarkan WISN (Workload Indicator of Staffing Need) di Unit Rekam Medis UPTD Puskesmas Selemadeg. JURNAL KESEHATAN, SAINS, DAN TEKNOLOGI (JAKASAKTI), 1(2). Retrieved from https://jurnal.undhirabali.ac.id/index.php/jakasakti/article/view/2313


This work is licensed under a Creative Commons Attribution-NonCommercial-ShareAlike 4.0 International License.