Manajemen Pengelolaan Obat di Unit Pelayanan Teknis Dinas Laboratorium dan Pengujian Obat Tradisional Dinas Kesehatan Provinsi Bali
Article Sidebar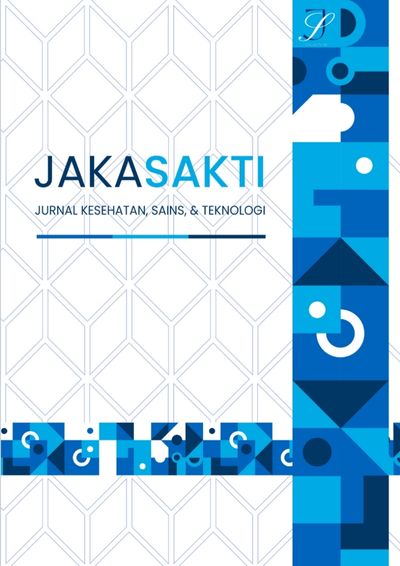 Published: Jan 27, 2023
Dimensions
Statistics
Read Counter :
1
Download :
15
Main Article Content
Ni Putu Ayu Indah Paramita
Made Agus Sugianto
I Putu Dedy Kastama Hardy
Abstract
Abstract The deficient of drug management will result the stagnant of drug supplies and stock outs. Stagnant drugs have a risk of expiration and damage if not stored properly. The research is to know the management of drug management. The research used is descriptive qualitative research, through in-depth interview techniques. The determination of informants by applying purposive sampling technique. There are 4 informants. The study was conducted in March-August 2022. The study showed that the drug planning stage is using 2 methods including the consumption and morbidity method. The selection stage of drug needs is using the national formulary and DOEN. The drug revenue budget is from APBN, APBD/DAK funds, grants, and donations. Procurement of drugs using the e-Purchasing method. The administration system for receiving drugs is still done manually by using the excel program. Drug storage is not based on alphabetical and not based on dosage form. Mechanism of drug distribution is done by push distribution and pull distribution. The recording and reporting of drugs has not been going well because there are often differences in the amount of medicine between the available drugs and drugs that are recorded on the stock card. Drug destruction is carried out every 2 years through a tender mechanism.Keywords:
The Management of Drug Management, Bali Public Health Office Abstrak Manajemen pengelolaan obat yang kurang baik akan mengakibatkan persediaan obat mengalami stagnant dan stock out. Obat yang mengalami stagnant memiliki risiko kadaluwarsa dan kerusakan bila tidak disimpan dengan baik. Penelitian adalah untuk mengetahui manajemen pengelolaan obat. Penelitian yang digunakan adalah penelitian kualitatif yang sifatnya deskriptif, melalui teknik wawancara mendalam. Penentuan informan dengan teknik purposive sampling. Informan berjumlah 4 orang. Penelitian dilaksanakan pada bulan Maret-Agustus 2022. Penelitian menunjukan bahwa tahap perencanaan obat menggunakan 2 metode meliputi metode konsumsi dan morbiditas. Tahapan seleksi kebutuhan obat menggunakan formularium nasional dan DOEN. Anggaran pendapatan obat bersumber dari dana APBN, APBD/DAK, hibah dan donasi. Pengadaan obat menggunakan metode e-Purchasing. Sistem
administrasi penerimaan obat masih dilakukan secara manual
menggunakan program excel. Penyimpanan obat belum berdasarkan
alfabetis dan tidak berdasarkan bentuk sediaan. Mekanisme
pendistribusian obat dilakukan secara push distribution dan pull
distribution. Pencatatan dan pelaporan obat belum berjalan dengan baik
karena sering terjadi perbedaan jumlah obat antara fisik barang dengan
yang tercatat di kartu stok. Pemusnahan obat dilakukan setiap 2 tahun
sekali melalui mekanisme tender. Kata kunci:
Manajemen Pengelolaan Obat, Dinas Kesehatan Provinsi Bali
Article Details
How to Cite
Paramita, N. P. A. I., Sugianto, M. A., & Hardy, I. P. D. K. (2023). Manajemen Pengelolaan Obat di Unit Pelayanan Teknis Dinas Laboratorium dan Pengujian Obat Tradisional Dinas Kesehatan Provinsi Bali. JURNAL KESEHATAN, SAINS, DAN TEKNOLOGI (JAKASAKTI), 1(2). Retrieved from https://jurnal.undhirabali.ac.id/index.php/jakasakti/article/view/2315


This work is licensed under a Creative Commons Attribution-NonCommercial-ShareAlike 4.0 International License.