Analisis Penyebab dan Perbedaan Tarif Rumah Sakit dan Tarif Ina-Cbg's Kasus Persalinan Caesar Bpjs di Rumah Sakit Umum Prima Medika
Article Sidebar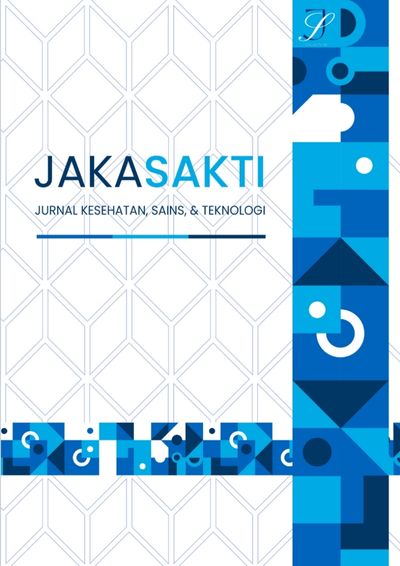 Published: Jan 27, 2023
Dimensions
Statistics
Read Counter :
63
Download :
26
Main Article Content
Alemita Asteti Pullu
Made Nyandra
I Gusti Ngurah Manik Nugraha
Abstract
Abstract Theppurposepofpthispstudy was to determinepthepdifferencepbetween hospitalpratespand INA-CBG's ratespin the case of BPJS Caesarean delivery at the Prima Medika General Hospital in Denpasar and to find out the cause of thepdifferencepinphospital rates with INA-CBG's rates in the case of BPJS caesarean delivery at the Prima Medika General Hospital Denpasar. .This research ispaptype of descriptive qualitative.The results showed that therepwaspapdifferencepbetween hospital rates and INA-CBG's rates where the highest average hospital rates occurred in April with a 3% difference in rates betweenphospitalpratespand INA-CBG rates. From the results of grouping the factors causing the difference in hospital rates consisting of the type of service room having an effect of 61%, for health workers by 37% and the type of handling cesarean delivery by 1%.Keywords:
Hospital Rates, INA-CBG's Rates, BPJS ServicesAbstrak Tujuanppenelitianpinipadalahpuntuk mengetahui perbedaanptarifprumah sakit dan tarif INA-CBG's pada kasus BPJS Persalinan Caesar di RSU Prima Medika Denpasar dan untuk mengetahui penyebabpperbedaanptarif rumahpsakitpdenganptarif INA-CBG's pada kasusppersalinanpsesar BPJS di RSU Prima Medika Denpasar. Penelitianpinipmerupakanpjenis penelitian deskriptif kualitatif. Hasilppenelitianpmenunjukkanpbahwa terdapat perbedaanpantaraptarifprumahpsakit dan tarif INA-CBG's dimana rata-rataptarifprumahpsakitptertinggi terjadi pada bulan April dengan selisih 3% tarifpantaraptarifprumahpsakit dan tarif INA-CBG's. . Dari hasil pengelompokan faktor penyebab perbedaanptarifprumahpsakit yang terdiri dari jenis ruang pelayanan berpengaruh sebesar 61%, untuk tenaga kesehatan sebesar 37% dan jenis penanganan persalinan sesar sebesar 1%.Kata kunci:
Tarif Rumah Sakit, Tarif INA-CBG's, Pelayanan BPJS
Article Details
How to Cite
Pullu, A. A., Nyandra, M., & Nugraha, I. G. N. M. (2023). Analisis Penyebab dan Perbedaan Tarif Rumah Sakit dan Tarif Ina-Cbg's Kasus Persalinan Caesar Bpjs di Rumah Sakit Umum Prima Medika. JURNAL KESEHATAN, SAINS, DAN TEKNOLOGI (JAKASAKTI), 1(2). Retrieved from https://jurnal.undhirabali.ac.id/index.php/jakasakti/article/view/2319


This work is licensed under a Creative Commons Attribution-NonCommercial-ShareAlike 4.0 International License.