Analisis Implementasi Anggaran Bantuan Operasional Kesehatan (Bok) di Era Pandemi Covid-19 di Dinas Kesehatan Provinsi Bali Tahun 2020
Article Sidebar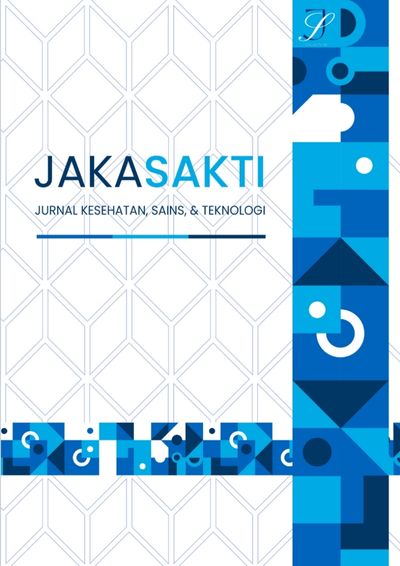 Published: Jan 27, 2023
Dimensions
Statistics
Read Counter :
2
Download :
0
Main Article Content
Anak Agung Istri Mas
I Putu Dedy Kastama Hardy
Made Agus Sugianto
Abstract
Abstract Health Operational Assistance (BOK) is a fund used to ease the public's burden of financing the health sector, particularly services at Community Health Centers, reducing maternal mortality, infant mortality, and malnutrition. This research is a descriptive study with a qualitative approach, the number of informants in this study was seven (7) people, and the informants were selected based on the principles of adequacy and suitability. The triangulation method used in this study consisted of source triangulation, namely the researcher obtained data from different informants in exploring the same topic, and data triangulation, namely researchers using observation methods, documentation studies, and in-depth interviews. The results showed that the low absorption of Health Operational Assistance funds was due to the delay in the technical guidance (JUKNIS) of the Health Operational Assistance (BOK), causing the withdrawal of all activities that used BOK funds. Suggestions that can be given are to coordinate with the BOK manager at the Ministry of Health so that the issuance of Technical Instructions (Juknis) is accelerated so that the planning process at the Bali Provincial Health Office can be carried out earlier and the program manager should first prepare a plan of activities that will be carried out before the technical guidelines come down so that program managers can immediately start activities when technical guidelines have been issued.Keywords:
Health Operational Assistance Abstrak
Bantuan Operasional Kesehatan, yang selanjutnya disebut BOK, adalah
dana yang digunakan untuk meringankan beban masyarakat terhadap
pembiayaan bidang kesehatan, khususnya pelayanan di Pusat Kesehatan
Masyarakat, penurunan angka kematian ibu, angka kematian bayi, dan
malnutrisi. Penelitian ini adalah penelitian deskriptif dengan pendekatan
kualitatif, jumlah informan penelitian ini adalah tujuh (7) orang,
informan dipilih berdasarkan asas kecukupan dan kesesuaian. Adapun
metode triangulasi yang dilakukan dalam penelitian ini terdiri dari
triangulasi sumber yaitu peneliti mendapatkan data dari informan yang
berbeda dalam menggali topik yang sama dan triangulasi data yaitu
peneliti menggunakan metode observasi, studi dokumentasi dan
wawancara mendalam. Hasil penelitian menunjukan rendahnya serapan
dana Bantuan Operasional Kesehatan adalah dikarenakan adanya
keterlambatan turunnya petunjuk teknis (JUKNIS) BOK sehingga
menyebabkan mundurnya seluruh kegiatan yang menggunakan dana
BOK. Saran yang dapat diberikan adalah Berkoordinasi dengan
pengelola BOK di Kementrian Kesehatan agar penerbitan Petunjuk
Tekhnis (Juknis) di percepat sehimgga proses perencanaan di Dinas
Kesehatan Provinsi Bali bisa dilaksanakan lebih awal dan sebaiknya
pengelola program terlebih lebih dahulu mempersiapkan rancangan
kegiatan yang akan dilaksanakan sebelum juknis turun sehingga
pengelola program dapat langsung berkegiatan saat juknis telah turun Kata kunci:
Bantuan Operasional
Kesehatan
Article Details
How to Cite
Mas, A. A. I., Hardy, I. P. D. K., & Sugianto, M. A. (2023). Analisis Implementasi Anggaran Bantuan Operasional Kesehatan (Bok) di Era Pandemi Covid-19 di Dinas Kesehatan Provinsi Bali Tahun 2020. JURNAL KESEHATAN, SAINS, DAN TEKNOLOGI (JAKASAKTI), 1(2). Retrieved from https://jurnal.undhirabali.ac.id/index.php/jakasakti/article/view/2320


This work is licensed under a Creative Commons Attribution-NonCommercial-ShareAlike 4.0 International License.