Hubungan Keluhan Muskuloskeletal Terhadap Fleksibilitas Otot Lumbal Pada Petani Laki-laki Umur 55-65 Tahun di Desa Tibubiu, Kabupaten Tabanan
Article Sidebar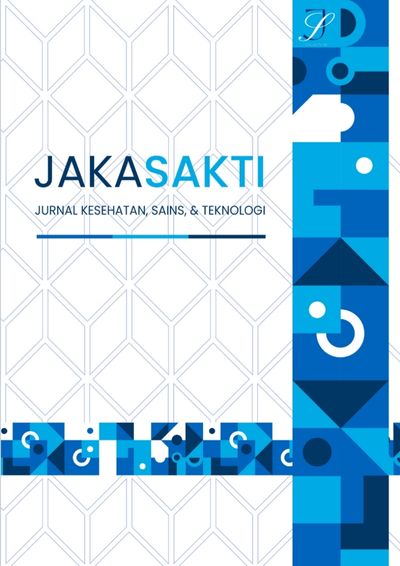 Published: Jan 27, 2023
Dimensions
Statistics
Read Counter :
4
Download :
0
Main Article Content
Graselia Dona Pulek
Antonius Tri Wahyudi
I Gede Arya Sena
Abstract
                                                 Abstrak
Sikap membungkuk merupakan salah satu kegiatan yang dapat menimbulkan keluhan muskuloskeletal pada petani karena dilakukan dalam waktu yang lama dan berulang. Sikap membungkuk akan membuat otot berkontraksi dan menyebabkan timbul keluhan muskuloskeletal serta membuat otot menjadi kaku dan tegang yang dapat mengakibatkan penurunan fleksibilitas otot lumbal. Penelitian ini merupakan penelitian kuantitatif dengan desain cross sectional tanpa memberikan perlakuan. Sampel penelitian berjumlah 23 orang yang didapat berdasarkan kriteria penelitian. Untuk menguji hipotesis, dilakukan uji korelasi spearman rank untuk mengetahui hubungan dua variabel dengan hasil signifikan yang diperoleh 0.000 dengan angka koefisien korelasi 0.762 yang berarti hubungan kedua variabel kuat dengan arah negatif yang artinya berlawanan arah. Berdasarkan hasil penelitian, dapat disimpulkan bahwa terdapat hubungan antara keluhan muskuloskeletal terhadap fleksibilitas otot lumbal.
Kata kunci: Petani Laki-laki, Keluhan Muskuloskeletal, Fleksibilitas Otot Lumbal
                                            Abstract
Bowing is one of the activities that can cause musculoskeletal complaints to farmers because it is done for a long time and repeatedly. Bending posture causes muscle contractions and causes musculoskeletal complaints and stiffening muscles which can result in decreased flexibility of the lumbar muscles. This study is a quantitative study with cross sectional design without treatment. The study sample was 23 people obtained based on the research criteria. To test the hypothesis, a spearman rank correlation test was conducted to find the relationship of two variables with a significant result obtained by 0.000 with a correlation coefficient of 0.762 which means the relationship of the two variables is strong in a negative direction. Based on research results, it can be inferred that there is a link between musculoskeletal complaints and lumbar flexibility.
Keywords: Male Farmer, Musculoskeletal Complaints, Lumbar Muscle Flexibility
Article Details
How to Cite
Pulek, G. D., Wahyudi, A. T., & Sena, I. G. A. (2023). Hubungan Keluhan Muskuloskeletal Terhadap Fleksibilitas Otot Lumbal Pada Petani Laki-laki Umur 55-65 Tahun di Desa Tibubiu, Kabupaten Tabanan. JURNAL KESEHATAN, SAINS, DAN TEKNOLOGI (JAKASAKTI), 1(2). Retrieved from https://jurnal.undhirabali.ac.id/index.php/jakasakti/article/view/2324


This work is licensed under a Creative Commons Attribution-NonCommercial-ShareAlike 4.0 International License.