Faktor-Faktor yang Mempengaruhi Perilaku Ibu Hamil dalam Melakukan Pemeriksaan Triple Eliminasi pada Trimester I di UPTD Puskesmas Kediri I Tabanan
Article Sidebar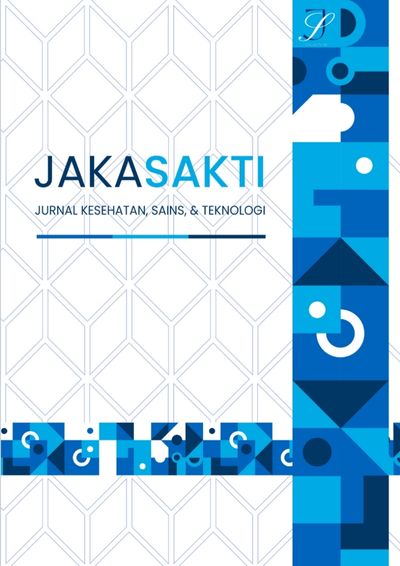 Published: Jan 27, 2023
Dimensions
Statistics
Read Counter :
18
Download :
3
Main Article Content
Gusti Ayu Nyoman Sri Rahayu Agustini
Nyoman Suarjana
Ni Putu Widya Astuti
Abstract
                                                 Abstrak
Prevalensi HIV, Sifilis, Hepatitis B di Indonesia masih tinggi, nilai berurutan 0,39 %, 1,70% dan 2,50 %, untuk mencegah menular dari ibu hamil kepada anaknya dengan dilakukan pemeriksaan laboratorium sedini mungkin. Rendahnya cakupan pemeriksaan triple eliminasi di UPTD Puskesmas Kediri I tahun 2020 hanya16,8% dari target 100% sehingga perlu diteliti faktor yang mempengaruhinya. Merupakan penelitian deskriptif kuantitatif dengan populasi 565 orang, sampel 85 orang (rumus slovin), instrumen berupa kuisioner. Uji chi square serta regresi logistik dengan 95% CI. Penelitian menyatakan variabel pekerjaan (p=0,872), pengetahuan (p=0,000), dukungan petugas kesehatan (p=0,033) dan dukungan suami (p=0,000). Hasil uji mutivariat variabel pengetahuan p=0,000 dengan Exp (B) 10,4. Ibu hamil yang memiliki pengetahuan baik 10,4 kali lebih besar melakukan pemeriksaan triple eliminasi pada trimester I dibandingkan pengetahuan kurang. Disimpulkan pengetahuan menjadi faktor yang dominan berpengaruh sedangkan pekerjaan tidak mempunyai berpengaruh.
Kata kunci: Triple eliminasi, ibu hamil
                                             Abstract
Prevalence of syphilis , HIV and hepatitis B in Indonesia is still high, at 0.39%, 1.70% and 2.5%, respectively from mother to child can perform laboratory tests throughout the first trisemester. Only 16,9% of the target of 100% were reached. This study aimsn to understand the factor that influence. That is descriptive quantitative research with 565 population, 85 of sample (Slovin formula), the instrument is questionnaire. Analysiswhit chi squareand logistic regression . The results revealed thatthe work variable (p = 0.872), knowledge (p = 0.000), health worker support (p = 0.033) and husband's support (p = 0.000). Knowledge, support health workers,husband's support have a statistically significant influence, whereas the work variable has no effect.The biggest bearing is knowledge. Triple elimination examination behavior that is subpar is 10.4 times more likely to occur in pregnant with poor knowledge of triple elimination than in with strong knowledge.
Keywords: Triple Elimination, Pregnant Women, UPTD Puskesmas Kediri I
Article Details
How to Cite
Agustini, G. A. N. S. R., Suarjana, N., & Astuti, N. P. W. (2023). Faktor-Faktor yang Mempengaruhi Perilaku Ibu Hamil dalam Melakukan Pemeriksaan Triple Eliminasi pada Trimester I di UPTD Puskesmas Kediri I Tabanan. JURNAL KESEHATAN, SAINS, DAN TEKNOLOGI (JAKASAKTI), 1(2). Retrieved from https://jurnal.undhirabali.ac.id/index.php/jakasakti/article/view/2325


This work is licensed under a Creative Commons Attribution-NonCommercial-ShareAlike 4.0 International License.