Hubungan Pengetahuan dan Sikap Terhadap Perilaku Gerakan Masyarakat Hidup Sehat (Germas) pada Lanjut Usia (Lansia) di Desa Gubug Kabupaten Tabanan
Article Sidebar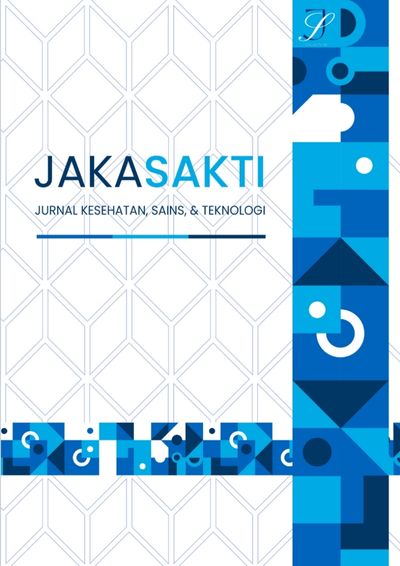 Published: Jan 27, 2023
Dimensions
Statistics
Read Counter :
20
Download :
9
Main Article Content
I Gusti Ayu Ari Candra Pramayanti
Ni Ketut Martini
I Putu Dedy Kastama Hardy
Abstract
                                                Abstrak
Pembangunan kesehatan di Indonesia saat ini dihadapkan pada masalah yaitu terjadi peningkatan penyakit tidak menular (PTM) yang sebagian besar di dialami oleh lansia. Kabupaten Tabanan terdapat lansia sebanyak 88.289 jiwa. Salah satu desa yang berada di wilayah Tabanan yaitu Desa Gubug dengan jumlah lansia sebanyak 775 lansia. Penelitian ini merupakan penelitian kuantitatif yang dilakukan secara observasional menggunakan rancangan cross sectional. Sampel penelitian berjumlah 75 lansia. Hasil penelitian didapatkan pengetahuan lansia kategori kurang sebanyak 36 lansia (48,0%), cukup 20 lansia (26,7%) dan baik 19 lansia (25,3%). Sikap lansia kategori kurang sebanyak 29 lansia (38,7%), cukup 29 lansia (38,7%) dan baik 17 lansia (22,6%). Implementasi GERMAS kategori kurang sebanyak 39 lansia (52,0%), baik 19 lansia (25,3%), cukup 17 lansia (22,7%). Nilai p-value adalah 0.000 sehingga terdapat hubungan antara pengetahuan dan sikap terhadap perilaku GERMAS pada lansia di Desa Gubug. Saran yaitu lansia dan seluruh masyarakat selalu mengimplementasikan GERMAS dalam kehidupan sehari-hari agar terciptanya kesehatan yang optimal.
Kata kunci: Pengetahuan, sikap, GERMAS
                                                 Abstract
Indonesia's health development is being hampered by an increase in noncommunicable diseases (NCDs), which primarily affect the elderly. Tabanan Regency has 88,289 senior citizens. Gubug Village, with a population of 775 elderly people, is one of the villages in the Tabanan area. This is observational quantitative research with a cross-sectional design.The sample size for the study was 75 elderly people. According to the findings, the elderly in the poor category had an average knowledge of 36 (48.0%), 20 (26.7%), and 19 (25.3%). The elderly has the following attitudes: 29 elderly (38.7%), 29 elderly (38.7%), and 17 elderly (22.6%). In the poor category, 39 elderly (52.0%), good, 19 elderly (25.3%), and 17 elderly (22.7%) used GERMAS. The p-value is 0.000, indicating that there is a link between knowledge and attitudes toward GERMAS behavior among the elderly in Gubug Village. People believe that the elderly, as well as the entire community, should always use GERMAS in their daily lives for optimal health.
Keywords: Knowledge, Attitudes, GERMAS
Article Details
How to Cite
Pramayanti, I. G. A. A. C., Martini, N. K., & Hardy, I. P. D. K. (2023). Hubungan Pengetahuan dan Sikap Terhadap Perilaku Gerakan Masyarakat Hidup Sehat (Germas) pada Lanjut Usia (Lansia) di Desa Gubug Kabupaten Tabanan. JURNAL KESEHATAN, SAINS, DAN TEKNOLOGI (JAKASAKTI), 1(2). Retrieved from https://jurnal.undhirabali.ac.id/index.php/jakasakti/article/view/2326


This work is licensed under a Creative Commons Attribution-NonCommercial-ShareAlike 4.0 International License.