Hubungan Masa Kerja terhadap Daya Tahan Kardiorespirasi (VO2Max) pada Pekerja Penyapu Jalan
Article Sidebar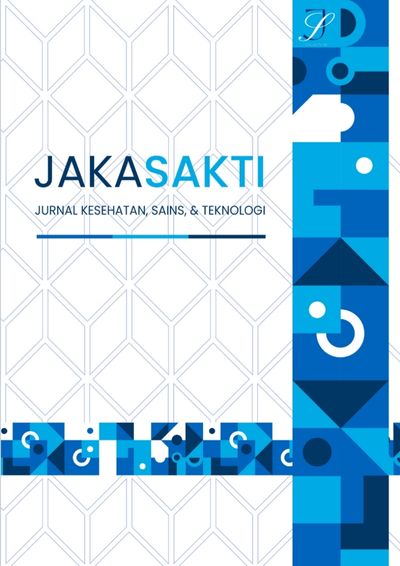 Published: Jan 27, 2023
Dimensions
Statistics
Read Counter :
15
Download :
0
Main Article Content
I Gusti Ayu Dewi Antari
Agung Wahyu Permadi
I Putu Darmawijaya
Abstract
                                                  Abstrak
Daya tahan kardiorespirasi salah satu komponen kebugaran fisik yang diperlukan pekerja penyapu jalan untuk dapat melakukan pekerjaan dengan baik. Tujuan penelitian ini adalah untuk mengetahui hubungan masa kerja terhadap daya tahan kardiorespirasi (VO2Max). Penelitian ini dilakukan pada perempuan rentang umur 40-50 tahun. Metode penelitian yang digunakan dalam penelitian ini adalah kuantitatif menggunakan rancangan penelitian study cross sectional non eksperimental. Sampel penelitian terdiri dari 26 orang pekerja penyapu jalan yang dipilih secara purposive sampling berdasarkan kriteria inklusi dan ekslusi. Pengukuran masa kerja dilakukan dengan wawancara kepada sampel, sedangkan tes jalan 6 menit untuk mengukur daya tahan kardiorespirasi (VO2Max). Uji hipotesis menggunakan uji korelasi rank spearman untuk mengetahui hubungan antara kedua variabel dengan nilai signifikan 0,000 yang menunjukan adanya korelasi antara kedua variabel serta angka koefisien korelasi -0,778 menunjukkan hubungan antara kedua variabel yang kuat. Hasil penelitian menunjukkan korelasi bertanda negatif yang berarti korelasi yang dihasilkan berbanding terbalik atau tidak searah.
Kata kunci: masa kerja, daya tahan kardiorespirasi (VO2Max), tes jalan 6 menit
                                              Abstract
Cardiorespiratory endurance components of the road sweeper's physical fitness in order to work well. The purpose of this study was to determine the relationship between length of service and cardiorespiratory endurance (VO2Max). The study was conducted on women aged 40-50 years. The research method used is quantitative using a non-experimental cross-sectional research design. The research sample consisted of 26 street sweepers who were selected by purposive sampling based on inclusion and exclusion criteria. Measurement of working period was done by interviewing samples, and 6 minute walking test to measure cardiorespiratory endurance (VO2Max). Hypothesis testing uses Spearman rank correlation to determine the relationship between the two variables with a significance value of 0.000 which indicates a correlation between the two variables and the correlation coefficient of -0.778 indicates a strong relationship. The results of this study indicate that the correlation is negative, which means that the resulting correlation is inversely proportional.
Keywords: working period, cardiorespiratory endurance (VO2 Max), 6 minute walking test
Article Details
How to Cite
Antari, I. G. A. D., Permadi, A. W., & Darmawijaya, I. P. (2023). Hubungan Masa Kerja terhadap Daya Tahan Kardiorespirasi (VO2Max) pada Pekerja Penyapu Jalan. JURNAL KESEHATAN, SAINS, DAN TEKNOLOGI (JAKASAKTI), 1(2). Retrieved from https://jurnal.undhirabali.ac.id/index.php/jakasakti/article/view/2327


This work is licensed under a Creative Commons Attribution-NonCommercial-ShareAlike 4.0 International License.