Implementasi Aplikasi Teknologi Informasi untuk Pencegahan dan Penanggulangan Stunting di UPT Puskesmas Abiansemal IV Kabupaten Badung
Article Sidebar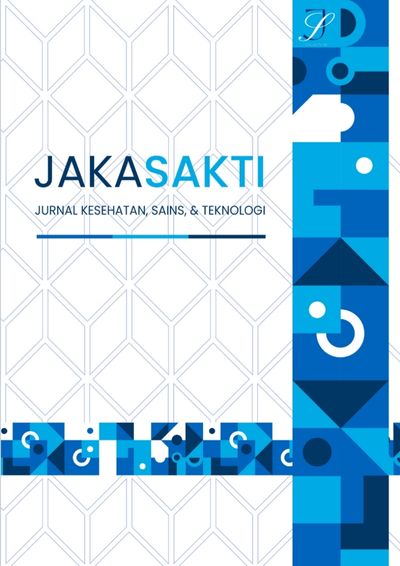 Published: Jan 27, 2023
Dimensions
Statistics
Read Counter :
17
Download :
3
Main Article Content
I Kadek Erik Ariastana
Made Agus Sugianto
Ni Ketut Martini
Abstract
                                                 Abstrak
Inovasi pelayanan kesehatan sebagai upaya pencegahan dan penaggulangan stunting. Desa Punggul meluncurkan Aplikasi Sistem Informasi Garbasari Punggul (SIGARPU) untuk meningkatkan kinerja Posyandu dalam mengatasi stunting. Penelitian ini bertujuan menganalisis implementasi Sigarpu dalam mengatasi stunting dengan membandingkan Desa Selat sebagai Desa tanpa Aplikasi di Wilayah UPT Puskesmas Abiansemal IV Kabupaten Badung. Penelitian ini analitik kuantitatif dengan design cross sectional. Teknik samplingnya proportionate stratified random sampling. Variabel meliputi aplikasi teknologi informasi dan indeks gizi balita. Hasil indeks TB/U balita di Desa tanpa aplikasi: sangat pendek 6 orang (13.0%), pendek 27 orang (58.7%), normal 12 orang (26.1%) tinggi 1 orang (2.2%). Hasil indeks TB/U balita di Desa Sigarpu, pendek 3 orang (6.1%), normal 44 orang (89.8%) tinggi 2 orang (4.1%). Uji Man Whitney menunjukkan p value sebesar 0.000 (p value < 0.05) yaitu ada perbedaan indeks TB/U balita antara kedua Desa.
Kata kunci: Indeks Status Gizi Balita, Stunting, Aplikasi Sigarpu, Pencegahan Stunting
                                             Abstract
Health service innovation as an effort to prevent and overcome stunting. Punggul Village launched the Garbasari Punggul Information System Application (SIGARPU) to improve the performance of Posyandu in overcoming stunting. This study aims to analyze the implementation of Sigarpu in overcoming stunting by comparing Selat Village as a village without application in the UPT area of Abiansemal IV Health Center, Badung Regency. This research is quantitative analytic with cross sectional design. The sampling technique is proportionate stratified random sampling. The variables include the application of information technology and the nutritional index of children under five. The results of the TB/U under five in the village without the application: very short 6 people (13.0%), short 27 people (58.7%), normal 12 people (26.1%) high 1 person (2.2%). Sigarpu village, short 3 people (6.1%), normal 44 people (89.8%) tall 2 people (4.1%). The Man Whitney test shows a p value of 0.000 (p value < 0.05), which means that there is a difference in the TB/U under fives index between the two villages.
Article Details
How to Cite
Ariastana, I. K. E., Sugianto, M. A., & Martini, N. K. (2023). Implementasi Aplikasi Teknologi Informasi untuk Pencegahan dan Penanggulangan Stunting di UPT Puskesmas Abiansemal IV Kabupaten Badung. JURNAL KESEHATAN, SAINS, DAN TEKNOLOGI (JAKASAKTI), 1(2). Retrieved from https://jurnal.undhirabali.ac.id/index.php/jakasakti/article/view/2328


This work is licensed under a Creative Commons Attribution-NonCommercial-ShareAlike 4.0 International License.