Penerapan Seated Stretch Untuk Meningkatkan Fleksibilitas Hamstring Pada Pemain Futsal Talun Fc Di Tampaksiring
Article Sidebar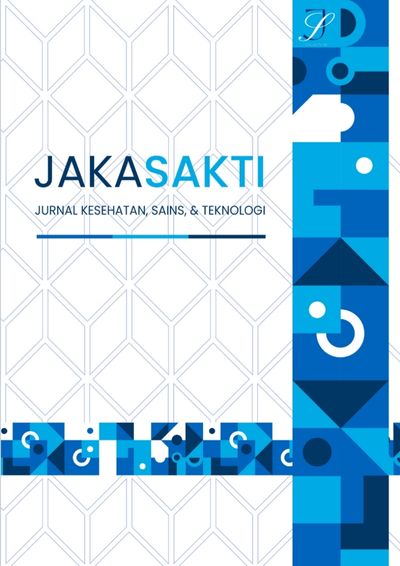 Published: Jan 27, 2023
Dimensions
Statistics
Read Counter :
10
Download :
0
Main Article Content
I Made Manik Candra Yudi
I Made Yoga Parwata
Indah Pramita
Abstract
                                                    Abstrak
Salah satu komponen penting dalam cabang olahraga futsal adalah fleksibilitas hamstring. Fleksibilitas hamstring memegang peranan penting dalam permainan futsal mengingat otot hamstring bekerja dalam keadaan konsentrik, yaitu memendek dan terulur sesuai aktivitas yang dilakukan. Berdasarkan hal tersebut penelitian ini bertujuan untuk meningkatkan fleksibilitas hamstring pada pemain futsal Talun FC di Tampaksiring dengan menerapkan latihan seated stretch. Penelitian ini melibatkan pemain futsal Talun FC dengan rentang umur 18-31 tahun. Metode penelitian ini merupakan penelitian eksperimental dengan rancangan One Group Pretest and Posttest Desaign dengan jumlah sampel sebanyak 12 orang pemain futsal Talun FC yang dipilih melalui teknik purposive sampling yang menggunakan kriteria inklusi dan eksklusi. Pengukuran fleksibilitas hamstring dilakukan dengan menggunakan v sit and reach test. Pemberian latihan seated stretch dilakukan dalam frekuensi 3 kali dalam seminggu, selama 4 minggu dengan durasi waktu 30 detik peregangan selama 3 pengulangan. Data dianalisis menggunakan uji parametrik dengan uji paired t test. Hasil penelitian didapatkan hasil yaitu p=0,001 yang berarti 0,001 < 0,005 maka hasilnya terdapat perbedaan signifikan. Peningkatan nilai fleksibilitas hamstring dari sebelum tes ke sesudah tes sebesar 14%. Hasil ini menunjukkan bahwa peregangan dengan teknik seated stretch dengan frekuensi yang tinggi berpengaruh terhadap peningkatan fleksibilitas hamstring.
Kata kunci: Fleksibilitas, Hamstring, Seated Stretch
                                                  Abstract
One of the important components in futsal is hamstring flexibility. Hamstring flexibility plays an important role in futsal, considering that the hamstring muscles work in a concentric state, which is shortened and stretched according to the activity performed. Based on this, this study aims to increase hamstring flexibility in Talun FC futsal players in Tampaksiring by applying seated stretch exercises. This study involved Talun FC futsal players with an age range of 18-31 years. This research method is an experimental study with One Group Pretest and Posttest Design with a total sample of 12 Talun FC futsal players who were selected through purposive sampling technique using inclusion and exclusion criteria. Measurement of hamstring flexibility was carried out using the v sit and reach test. The provision of seated stretch exercises is carried out in a frequency of 3 times a week, for 4 weeks with a duration of 30 seconds, stretching for 3 repetitions. Data were analyzed using parametric test with paired t test. The results showed that p = 0.001 which means 0.001 < 0.005 then the results are significant differences. The increase in the value of hamstring flexibility from before the test to after the test was 14%. These results indicate that stretching with the seated stretch technique with high frequency has an effect on increasing hamstring flexibility.
Keywords: Flexibility, Hamstring, Seated Stretch
Article Details
How to Cite
Yudi, I. M. M. C., Parwata, I. M. Y., & Pramita, I. (2023). Penerapan Seated Stretch Untuk Meningkatkan Fleksibilitas Hamstring Pada Pemain Futsal Talun Fc Di Tampaksiring. JURNAL KESEHATAN, SAINS, DAN TEKNOLOGI (JAKASAKTI), 1(2). Retrieved from https://jurnal.undhirabali.ac.id/index.php/jakasakti/article/view/2329


This work is licensed under a Creative Commons Attribution-NonCommercial-ShareAlike 4.0 International License.