Rancang Bangun Sistem Informasi Pelayanan Pendaftaran Pasien Rawat Jalan Berbasis Web di UPTD Puskesmas Tabanan III
Article Sidebar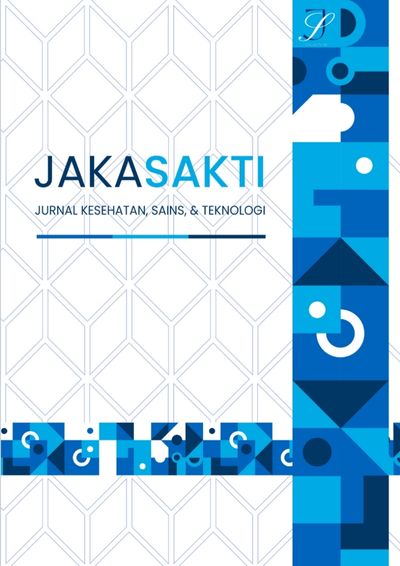 Published: Jan 27, 2023
Dimensions
Statistics
Read Counter :
22
Download :
4
Main Article Content
Kadek Mila Mahalika
Gerson Feoh
Ni Made Diaris
Abstract
                                                      Abstrak
Waktu tunggu adalah waktu yang diperlukan untuk memperoleh pengobatan kesehatan dari lokasi sampai dengan masuk ke ruang poli dokter. Berdasarkan hasil observasi didapatkan durasi waktu tunggu yang diterima pasien rawat jalan di puskesmas Tabanan III adalah 62 menit. Teknik pengambikan sampel dalam penelitian ini menggunakan total sampling yaitu sebanyak 71 orang. Pengujian sistem informasi ini menggunakan black box testing. Kemudian, akan diuji usability dengan menggunakan Use Quesionare dalam bentuk tabel ceklist. Hasil penelitian dalam pengujian usability, yaitu 80,2 % dengan klasifikasi sebagai "baik". Dapat disimpulkan penelitian ini berhasil membuat rancang bangun sistem informasi pelayanan pendaftaran pasien rawat jalan berbasis web di UPTD Puskesmas Tabanan III yang dapat menampilkan semua jadwal poliklinik dan dokter. Sistem ini juga dapat membantu pasien melakukan pendaftaran secara online dengan waktu rata-rata waktu tunggu pasien sebesar 22 menit dan dapat menampilkan estimasi waktu tunggu pasien.
Kata kunci: Pendaftaran online, pasien rawat jalan, Web.
                                                  Abstract
The waiting time is the time required to obtain health treatment from the location until entering the doctor's poly room. Based on the results of observations, it was found that the duration of the waiting time received by outpatients at the Tabanan III health center was 62 minutes. The sampling technique in this study used a total sampling of 71 people. Testing this information system uses black box testing. Then, it will be tested for usability using Use Quesionare in the form of a checklist table. The results of the study in usability testing, which was 80.2% with the classification as "good". It can be concluded that this study succeeded in designing a web-based outpatient registration service information system at the UPTD Puskesmas Tabanan III which can display all polyclinic and doctor schedules. This system can also help patients register online with an average patient waiting time of 22 minutes and can display the estimated patient waiting time.
Keywords: Online registration, outpatient, Web.
Article Details
How to Cite
Mahalika, K. M., Feoh, G., & Diaris, N. M. (2023). Rancang Bangun Sistem Informasi Pelayanan Pendaftaran Pasien Rawat Jalan Berbasis Web di UPTD Puskesmas Tabanan III. JURNAL KESEHATAN, SAINS, DAN TEKNOLOGI (JAKASAKTI), 1(2). Retrieved from https://jurnal.undhirabali.ac.id/index.php/jakasakti/article/view/2333


This work is licensed under a Creative Commons Attribution-NonCommercial-ShareAlike 4.0 International License.