Rancang Bangun Sistem Informasi Administrasi Surat Menyurat Berbasis Web (Studi Kasus: Lingkungan Internal Universitas Dhyana Pura)
Article Sidebar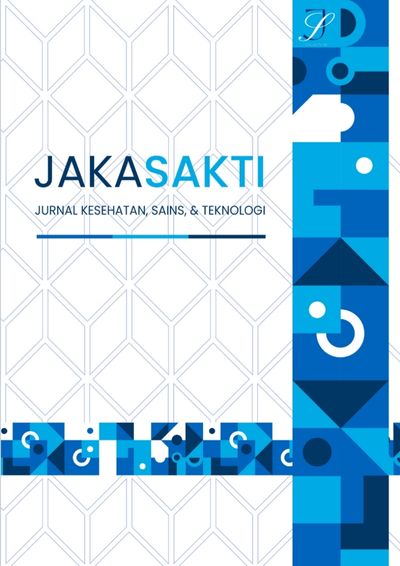 Published: Jan 27, 2023
Dimensions
Statistics
Read Counter :
11
Download :
4
Main Article Content
Maria Palmania Ria Ratu
Putu Wida Gunawan
Gabriel Firsta Adnyana
Abstract
                                                 Abstrak
Sistem informasi dalam pelayanan surat menyurat merupakan salah satu hal yang sudah menjadi suatu kebutuhan oleh semua instansi pendidikan. Oleh karena berkembang pesatnya teknologi informasi pada jaman sekarang ini menjadikan pekerjaan manusia menjadi lebih mudah dan bisa menghemat lebih banyak waktu. Universitas Dhyana Pura (Undhira) merupakan salah satu instansi pendidikan yang administrasi surat menyurat masih dengan menggunakan sistem pencatatan dalam buku besar, oleh karena itu penulis akan melakukan rancang bangun penelitian ini di Universitas Dhyana Pura dengan menggunakan Framework Laravel untuk mempermudah administrasi surat menyurat. Penulis merancang bangun sistem ini dengan berbasis web, menggunakan metode SDLC atau pendekatan waterfall. Bahasa pemrograman yang penulis gunakan adalah PHP dengan HTML, CSS serta database yang penulis gunakan adalah MySQL. Sistem administrasi surat menyurat ini meliputi beberapa proses yaitu proses persetujuan surat keluar dan surat masuk, proses pendisposisian surat dan proses pendataan surat. Hasil dari sistem ini adalah untuk meminimalisasi waktu yang digunakan untuk mendapatkan persetujuan surat masuk maupun surat keluar, memudahkan dalam proses pendisposisian surat beserta pendataan surat. Kemudahan dalam penggunaan berdasarkan hasil pengujian usability dengan USE Questionnaire membuktikan hasil 82,5% dengan klasifikasi "sangat baik".
Kata kunci: USE Questionnaire, Framework Laravel
                                                 Abstract
One item that has become a need for all academic institutions is the correspondence service information system. In this day and age, information technology is developing quickly, which makes human labor easier and can save more time. One of the educational institutions that still records correspondence using a ledger is Dhyana Pura University (Undhira). In order to make correspondence management easier, the author will design this study at Dhyana Pura University utilizing the Laravel Framework. The waterfall or SDLC methods were used by the author to create this web-based solution. I utilize MySQL as my database and the PHP programming language together with HTML and CSS. The approval procedure for outgoing and receiving letters, the letter disposal process, and the letter data collecting process are just a few of the processes that make up this correspondence administration system. This system outcomes include reducing the amount of time needed to obtain approval for incoming and outgoing letters, streamlining the letter disposal procedure, and providing data collecting for letters. Based on the findings of usability testing using the USE Questionnaire, ease of use was rated as "very good" in 82.5% of cases.
Keywords: USE Questionnaire, Laravel Framework
Article Details
How to Cite
Ratu, M. P. R., Gunawan, P. W., & Adnyana, G. F. (2023). Rancang Bangun Sistem Informasi Administrasi Surat Menyurat Berbasis Web (Studi Kasus: Lingkungan Internal Universitas Dhyana Pura). JURNAL KESEHATAN, SAINS, DAN TEKNOLOGI (JAKASAKTI), 1(2). Retrieved from https://jurnal.undhirabali.ac.id/index.php/jakasakti/article/view/2335


This work is licensed under a Creative Commons Attribution-NonCommercial-ShareAlike 4.0 International License.