MANAJEMEN KONFLIK DAN RESOLUSI KONFLIK: STUDI KASUS PADA PT. AFI (ES KRIM AICE)
Article Sidebar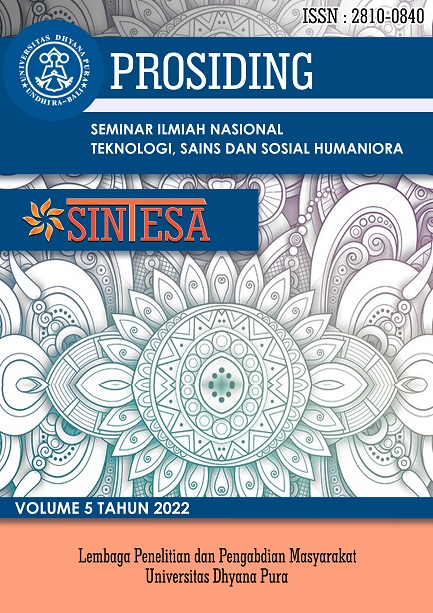 Published: Jan 20, 2023
Dimensions
Statistics
Read Counter :
891
Download :
2709
Main Article Content
Putu Chris Susanto
I Nyoman Bontot
Nengah Widiangga Gautama
Ida Ayu Manik Dyah Savitri
Abstract
ABSTRAK
Artikel ini mengeksplorasi manajemen konflik dan resolusi konflik yang terjadi pada PT. AFI (produsen es krim Aice) dengan pendekatan studi kasus. Dari analisis data sekunder vis-à-vis teori manajemen konflik dan resolusi konflik, penulis menemukan bahwa konflik antara manajemen dan pekerja pada PT. AFI merupakan konflik hubungan, yang berpotensi menurunkan motivasi dan produktivitas. Terdapat pula kegagalan mendiagnosis konflik dan memisahkan konflik dari individu yang terlibat (depersonalizing). Dalam hal resolusi konflik, manajemen awalnya menerapkan pendekatan penghindaran (avoidance), yang kemudian berubah menjadi pendekatan konfrontasi, hingga akhirnya mengadopsi pendekatan kompromi melalui mediasi pihak ketiga. Apabila manajemen sejak awal menerapkan manajemen konflik dan upaya mencari resolusi dengan pendekatan Alternative Dispute Resolution (ADR), ada potensi bahwa solusi yang dicapai bersifat kolaboratif dan bukan hanya kompromi.
Kata kunci: Alternative Dispute Resolution (ADR), diagnosis konflik, manajemen konflik, perilaku organisasi, resolusi konflik
ABSTRAK/ ABSTRACT
This article explores conflict management and conflict resolution in PT. AFI (producer of Aice ice cream brand) using the case study method. From the analysis of secondary data vis-à-vis conflict management and conflict resolution theories, the author found that the conflict between PT. AFI's management and its unionized workers is relational in nature, which potentially has the adverse consequences of reducing motivation and productivity. Failure in proper conflict diagnosis and depersonalizing the conflict was also observed. In terms of conflict resolution, the management initially applied the avoidance approach, followed by the confrontational approach, before adopting the compromised approach through a third-party mediation. If the management had applied conflict management in order to find a resolution using Alternative Dispute Resolution (ADR) from early on, there would have been the potential to achieve a collaborative solution and not just compromise.
Kata kunci: Alternative Dispute Resolution (ADR), conflict diagnosis, conflict resolution, conflict management, organizational behavior
Article Details
How to Cite
Susanto, P. C., Bontot, I. N., Gautama, N. W., & Dyah Savitri, I. A. M. (2023). MANAJEMEN KONFLIK DAN RESOLUSI KONFLIK: STUDI KASUS PADA PT. AFI (ES KRIM AICE). Seminar Ilmiah Nasional Teknologi, Sains, Dan Sosial Humaniora (SINTESA), 5. Retrieved from https://jurnal.undhirabali.ac.id/index.php/sintesa/article/view/2216


This work is licensed under a Creative Commons Attribution-NonCommercial-ShareAlike 4.0 International License.