THEMATIC AND VISUAL ANALYSIS OF THE SHORT FILM "MANIPULATOR" AS A FORM OF COMMENTARY ON SOCIAL DYNAMICS
Article Sidebar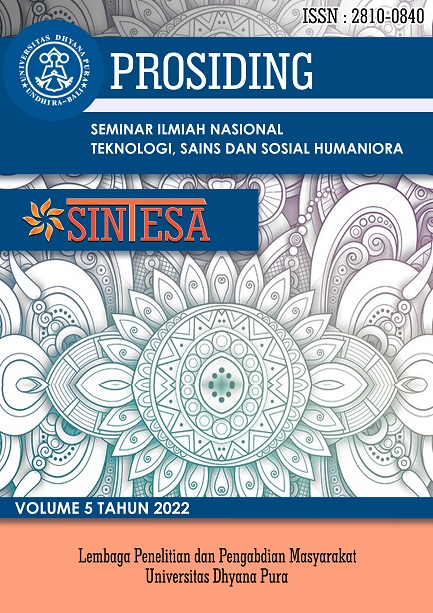 Published: Jan 21, 2023
Dimensions
Statistics
Read Counter :
40
Download :
151
Main Article Content
Putu Eka Kharisma Dewi
Peter Wayan Minheere
Putu Chrisma Dewi
Putu Chris Susanto
Abstract
ABSTRAK
The purpose of this study is to analyze how short films may become forms of media that raise and comment on controversial issues in society. The authors used descriptive analysis to analyze an Indonesian short film titled "Manipulator" by Ferry Irwandi using thematic and visual analysis, in determining whether and how short films and the development of characters within the film, can serve as a form of commentary or even criticism on social dynamics occurring in society. The short film provides an overview of how social dynamics occur through the role of everyone in a community depicted through the game "Werewolf".
Keywords: short film, social role, community, thematic analysis, visual analysis
Article Details
How to Cite
Dewi, P. E. K., Minheere, P. W., Dewi, P. C., & Susanto, P. C. (2023). THEMATIC AND VISUAL ANALYSIS OF THE SHORT FILM "MANIPULATOR" AS A FORM OF COMMENTARY ON SOCIAL DYNAMICS. Seminar Ilmiah Nasional Teknologi, Sains, Dan Sosial Humaniora (SINTESA), 5. Retrieved from https://jurnal.undhirabali.ac.id/index.php/sintesa/article/view/2259


This work is licensed under a Creative Commons Attribution-NonCommercial-ShareAlike 4.0 International License.