ANALYSIS OF VISUAL ELEMENTS AND RESPONSES OF GENERATIONS Z ON INDOMIE ADVERTISING VIDEO
Article Sidebar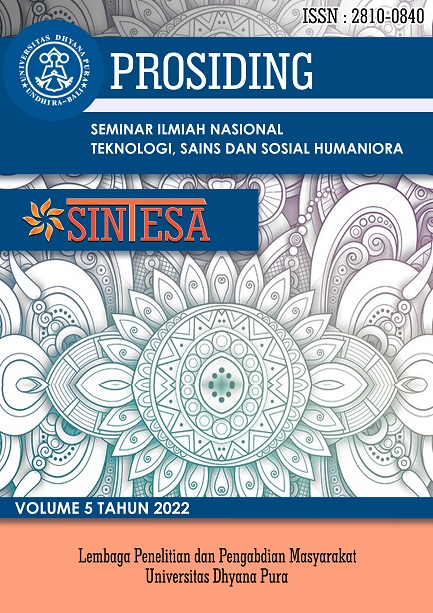 Published: Feb 9, 2023
Dimensions
Statistics
Read Counter :
12
Download :
1
Main Article Content
Ida Bagus Made Juliana Raditha Oka
Ni Kadek Wulan Pangastika
Diniati Andre Come Rihi
Putu Chrisma Dewi
Putu Chris Susanto
Abstract
ABSTRACT
Video advertising is an advertisement for a product or service that uses video to promote the product. Video advertising becomes one of the marketing methods in the form of videos that are more interesting and memorable for the public. Video advertising is slowly increasing its popularity and is clearly on its way to bring the next big thing in the marketing world, a lot of products, companies and services use this method to introduce their product to the customer. This study aims to analyze one particular advertising media in the form of video used by Indomie in everyday life using visual Element analysis, and examine the responses of Indonesian Generation Z and millennial on that video using a photo elicitation interview and analyze it with a descriptive approach. Then, video elicitation interviews were conducted with four participants to further explore the effectiveness of the visual elements from the perspective of Generation Z using the Hierarchy of Effects model of determining advertising effectiveness, paying close attention to the response on the meaningfulness and perceived sincerity of the advertising campaign. The two-step descriptive analysis found that while the conative stages are not. At the end, the slogan of Indomie is more perceived as interesting and memorable, but the meaning of the video is so clear it makes the participants more understanding about what the Indomie brand wants to say.
Keywords: visual analysis, media and culture, advertising, Generation Z
Article Details
How to Cite
Raditha Oka, I. B. M. J., Pangastika, N. K. W., Rihi, D. A. C., Dewi, P. C., & Susanto, P. C. (2023). ANALYSIS OF VISUAL ELEMENTS AND RESPONSES OF GENERATIONS Z ON INDOMIE ADVERTISING VIDEO. Seminar Ilmiah Nasional Teknologi, Sains, Dan Sosial Humaniora (SINTESA), 5. Retrieved from https://jurnal.undhirabali.ac.id/index.php/sintesa/article/view/2400


This work is licensed under a Creative Commons Attribution-NonCommercial-ShareAlike 4.0 International License.