Strategi Pengembangan Daya Tarik Wisata di Tugu Khatulistiwa Pontianak
Article Sidebar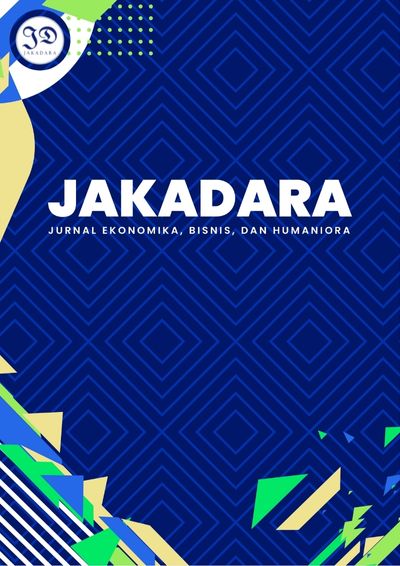 Published: Jan 24, 2023
Dimensions
Statistics
Read Counter :
47
Download :
9
Main Article Content
Veronika Lyanarta
I Gusti Bagus Rai Utama
Gusti Ngurah Joko Adinegara
Abstract
Abstrak
Tugu Khatulistiwa memiliki daya tarik dengan keunikan dan sejarahnya, tujuan penelitian ini untuk mengidentifikasi setiap potensi dan masalah yang menjadi faktor penunjang dan penghambat dalam upaya mencari strategi pengembangan daya tarik wisata Tugu Khatulistiwa di Kota Pontianak, dengan menggunakan teknik analisis SWOT. Penelitian ini menggunakan metode
purposive sampling
dengan jumlah 10 responden dan metode pengumpulan data wawancara, observasi, dokumentasi dan kuesioner sehingga dapat diketahui indikator internal dan eksternal dari Tugu Khatulistiwa. Berdasarkan hasil perhitungan matriks internal eksternal diketahui jumlah skor IFAS sebesar (3,16) dan EFAS (3,10) yang terletak pada kuadran I strategi
growth
(pertumbuhan). Melalui matriks SWOT maka strategi yang dapat diterapkan untuk mengembangkan daya tarik wisata Tugu Khatulistiwa yaitu, strategi SO memperbaharui isi bangunan dengan tidak merusak sejarah dan bekerjasama dengan masyarakat untuk menciptakan lapangan kerja dengan mengembangkan UMKM. strategi ST menerapkan protokol kesehatan, memperbaiki fasilitas umum, strategi WO melengkapi fasilitas toilet dan mushola, melatih perawatan dan pengelolaan toilet, dan strategi WT memberikan pelatihan pemandu wisata, memberikan pelatihan CHSE. Manfaat penelitian ini adalah untuk menerapkan mata kuliah yang telah dipelajari dan menjadi saran baik bagi pengelola dan pemerintah dalam mengembangkan daya tarik wisata Tugu Khatulistiwa di Kota Pontianak sehingga dapat meningkatkan jumlah kunjungan wisatawan.
Kata kunci:
Strategi Pengembangan, Analisis SWOT, Daya Tarik Wisata, Tugu Khatulistiwa
Abstract
The Equator Monument has an attraction with its uniqueness and history, the purpose of this study is to identify any potential and problems that are supporting and inhibiting factors in an effort to find a strategy for developing a tourism attraction for the Equator Monument in Pontianak City, using the SWOT analysis technique. This study uses a purposive sampling method with a total of 10 respondents and data collection methods are interviews, observations, documentation and questionnaires so that internal and external indicators of the Equator Monument can be known. Based on the results of the internal external matrix calculation, it is known that the total IFAS scores (3.16) and EFAS (3.10) are located in quadrant I of the growth strategy. Through the SWOT matrix, the strategy that can be applied to develop the Equator Monument's tourist attraction is the SO strategy of renewing the contents of the building without destroying history and collaborating with the community to create jobs by developing MSMEs. ST strategy implements health protocols, improves public facilities, WO strategy completes toilet facilities and prayer rooms, trains toilet care and management, and WT strategy provides tour guide training, provides CHSE training. The benefit of this research is to apply the courses that have been studied and become good suggestions for managers and the government in developing the tourist attraction of the Equator Monument in Pontianak City so that it can increase the number of tourist visits.
Keywords:
Development Strategy, SWOT Analysis, Tourist Attraction, Equator Monument
Article Details
How to Cite
Lyanarta, V., Utama, I. G. B. R., & Adinegara, G. N. J. (2023). Strategi Pengembangan Daya Tarik Wisata di Tugu Khatulistiwa Pontianak. JAKADARA: JURNAL EKONOMIKA, BISNIS, DAN HUMANIORA, 1(2). Retrieved from https://jurnal.undhirabali.ac.id/index.php/jakadara/article/view/2279


This work is licensed under a Creative Commons Attribution-NonCommercial-ShareAlike 4.0 International License.