Faktor-Faktor yang Mempengaruhi Minat Mahasiswa Akuntansi Universitas Dhyana Pura Memilih Profesi Karir Akuntan Publik
Article Sidebar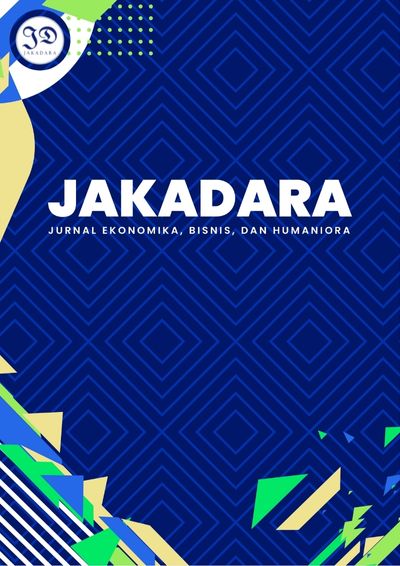 Published: Jan 24, 2023
Dimensions
Statistics
Read Counter :
31
Download :
5
Main Article Content
Ni Kadek Nopiani
Rai Gina Artaningrum
Putu Aristya Adi Wasita
Abstract
Abstrak
Di seluruh Indonesia, mahasiswa Fakultas Ekonomi sangat membutuhkan tenaga profesional akuntansi. KAP, lembaga pemerintah, perusahaan besar, dan lembaga akademik dapat dijadikan referensi bekerja seorang akuntan profesional. Hal yang ingin dituju pada studi ini yakni untuk mengidentifikasi gaji, kesempatan untuk maju, status sosial, nilai-nilai pribadi, dan pengaruh orang tua dalam membentuk keputusan kaum muda untuk mengejar karir akuntan publik. Universitas Dhyana Pura menjadi lokasi penyelidikan. 88 partisipan dari populasi jurusan akuntansi Universitas Dhyana Pura yang sudah menempuh Auditing I dan II berpartisipasi dalam studi kali ini. Regresi linier berganda dipilih dalam pengujian data. Penelitian menemukan bahwasanya menjadi akuntan publik dipengaruhi secara positif oleh faktor-faktor seperti keuntungan finansial, pelatihan dan pengakuan profesional, nilai-nilai sosial, lingkungan kerja, dan pengaruh keluarga.
Kata kunci:
PF, PLP, PP, NNS, LK, PI
Abstract
All around Indonesia, students at the Faculty of Economics have a high need for accounting professionals. Professional accountants may work in public accounting firms, government agencies, large corporations, and academic institutions. The purpose of this research is to identify the role of salary, opportunities for advancement, social status, personal values, and parental influence have in shaping young people's decisions to pursue public accounting as a career. Dhyana Pura University was the site of the investigation. 88 participants from a population of accounting majors at Dhyana Pura University who have taken Auditing I and Auditing II participated in this research. Multiple linear regression was used to examine the data. The research found that being a public accountant was positively affected by factors like financial benefits, professional training and recognition, social values, the work environment, and family influence.
Keywords:
PF, PLP, PP, NNS, LK, PI
Article Details
How to Cite
Nopiani, N. K., Artaningrum, R. G., & Wasita, P. A. A. (2023). Faktor-Faktor yang Mempengaruhi Minat Mahasiswa Akuntansi Universitas Dhyana Pura Memilih Profesi Karir Akuntan Publik. JAKADARA: JURNAL EKONOMIKA, BISNIS, DAN HUMANIORA, 1(2). Retrieved from https://jurnal.undhirabali.ac.id/index.php/jakadara/article/view/2285


This work is licensed under a Creative Commons Attribution-NonCommercial-ShareAlike 4.0 International License.