Pengaruh Pengetahuan dan Motivasi terhadap Minat Mahasiswa Universitas Dhyana Pura Berinvestasi di Pasar Modal
Article Sidebar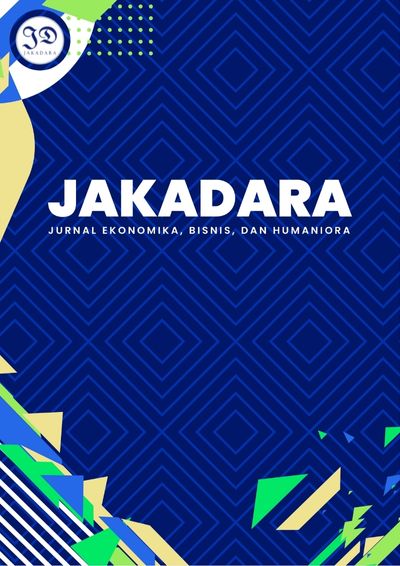 Published: Jan 24, 2023
Dimensions
Statistics
Read Counter :
15
Download :
1
Main Article Content
Elrica Halim
Ni Luh Putu Sri Purnama
Putu Aristya Adi Wasita
Abstract
Abstrak
Studi ini mempergunakan model penelitian kuantitatif. Mahasiswa Prodi Akuntansi dan Manajemen Keuangan FEBH UNDHIRA yang telah lulus mata kuliah Pasar Modal dipilih sebagai populasi dalam studi ini. Studi ini menggunakan 80 Mahasiswa sebagai sampel. Metode kuesioner dipergunakan dalam menarik data pada studi ini. Adapun uji validitas serta uji reliabilitas dipakai sebagai analisa pengujian instrumen. Pengujian asumsi klasik, analisis regresi linier sederhana serta analisis regresi linier berganda dijadikan model analisis data pada studi ini. Didapat hasil bahwasanya motivasi serta pengetahuan investasi bersamaan memengaruhi minat berinvestasi di pasar modal pada mahasiswa FEBH UNDHIRA secara positif signifikan, dapat dilihat pada Fhitung senilai 54.195 serta probabilitas senilai 0,000. Senilai 57.4% variabel independent secara bersamaan memengaruhi variabel dependen serta variabel lainya memengaruhi senilai 42,6%.
Kata kunci:
Pengetahuan Investasi, Motivasi Investasi, Minat Investasi
                                                 Abstract
To collect the data by using a questionnaire method. The research design is quantitative. The population was students of the Undergraduate Program in Accounting and Financial Management, FEBH UNDHIRA, who had passed the Capital Market course. The sample was 80 students: the data analysis technique s classical assumption, simple linear regression analysis, and multiple linear regression analysis. Investment motivation and knowledge simultaneously have a significant positive effect on interest in investing in the capital market in FEBH UNDHIRA students, as evidenced by an F-count of 54,195 and a probability of 0.000. The independent variables jointly affect the dependent variable by 57.4%, and other variables influence the remaining 42.6%.
Keywords:
Investment Knowledge, Investment Motivation, Investment Interest
Article Details
How to Cite
Halim, E., Purnama, N. L. P. S., & Wasita, P. A. A. (2023). Pengaruh Pengetahuan dan Motivasi terhadap Minat Mahasiswa Universitas Dhyana Pura Berinvestasi di Pasar Modal. JAKADARA: JURNAL EKONOMIKA, BISNIS, DAN HUMANIORA, 1(2). Retrieved from https://jurnal.undhirabali.ac.id/index.php/jakadara/article/view/2290


This work is licensed under a Creative Commons Attribution-NonCommercial-ShareAlike 4.0 International License.