Strategi Pemasaran dalam Meningkatkan Hunian Kamar di The Aveda Boutique Hotel
Article Sidebar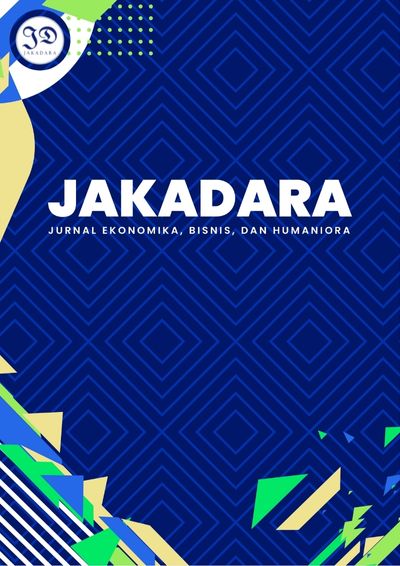 Published: Jan 26, 2023
Dimensions
Statistics
Read Counter :
59
Download :
26
Main Article Content
Ni Luh Dewi Melinia
Gusti Ngurah Joko Adinegara
I Gusti Bagus Rai Utama
Abstract
Abstrak
Penelitian ini berjudul Strategi Pemasaran Dalam Meningkatkan Hunian Kamar Di the Aveda Boutique Hotel. Penelitian ini bertujuan untuk mengetahui strategi pemasaran yang tepat bagi The Aveda Boutique Hotel dalam meningkatkan hunian kamar, Metode dalam penelitian ini menggunakan purposive sampling yang melibatkan 10 responden, dengan teknik analisis SWOT. Jenis data yang digunakan adalah data kuantitatif dan kualitatif. Hasil penelitian ini menunjukkan total skor IFAS sebesar 3,18 dan total skor EFAS sebesar 3,01 yang berarti The Aveda Boutique Hotel berada pada kuadran I yaitu posisi Pertumbuhan. Dalam analisis SWOT, alternatif strategi pemasaran yang dapat diterapkan yaitu, Meningkatkan pelayanan kepada tamu sesuai dengan SOP yang telah ada, memberikan potongan harga pada musim-musim tertentu sehingga dapat menarik minat konsumen, dan melakukan kerjasama dan hubungan baik dengan lingkungan di daerah Petitenget.
Kata kunci: Strategi Pemasaran, Bauran Pemasaran, Analisis SWOT, The Aveda Boutique Hotel
Abstract
This research is entitled Marketing Strategy in Improving Room Occupancy at The Aveda Boutique Hotel. This study aims to determine the right marketing strategy for The Aveda Boutique Hotel to increase room occupancy. The method used in this study was purposive sampling involving 10 respondents, with a SWOT analysis technique. The types of data used are quantitative and qualitative data. The results showed that the total IFAS score was 3.18 and the total EFAS score was 3.01, which means The Aveda Boutique Hotel is in quadrant I, namely the Growth position. In the SWOT analysis, alternative marketing strategies that can apply are, improving service to guests by existing SOP, providing discounted prices in certain seasons so they can fascinate consumer interest, and cooperating and maintaining good relations with environment in the Petitenget area.
Keywords: Marketing Strategy, Marketing Mix, SWOT Analysis, The Aveda Boutique Hotel
Article Details
How to Cite
Melinia, N. L. D., Adinegara, G. N. J., & Utama, I. G. B. R. (2023). Strategi Pemasaran dalam Meningkatkan Hunian Kamar di The Aveda Boutique Hotel. JAKADARA: JURNAL EKONOMIKA, BISNIS, DAN HUMANIORA, 1(2). Retrieved from https://jurnal.undhirabali.ac.id/index.php/jakadara/article/view/2302


This work is licensed under a Creative Commons Attribution-NonCommercial-ShareAlike 4.0 International License.