Pemaksimalan Daun Kelor Menjadi Produk Makanan dan Minuman
Article Sidebar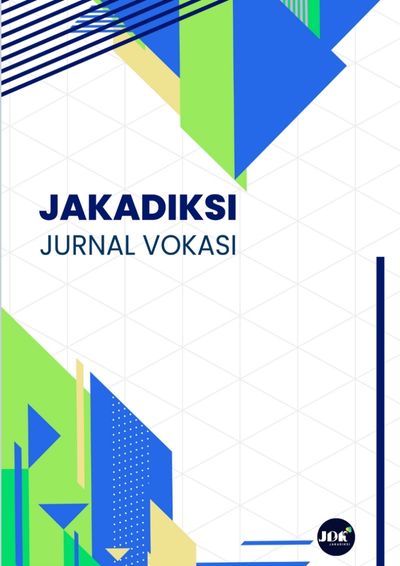 Published: Jan 27, 2023
Dimensions
Statistics
Read Counter :
23
Download :
1
Main Article Content
I Gede Jayana
I Putu Ade Putra Yasa
I Made Surya Wiantara
Ida Bagus Ketut Tu Agus
Sidhi Bayu Turker
Eko Sulistyo
Abstract
Abstrak
Jika diolah dengan maksimal, daun kelor dapat menghasilkan berbagai macam produk, contohnya olahan produk makanan dan minuman. Dari poduk makanan maupun minuman tersebut juga dapat menunjang industri pariwisata yang sudah membaik, khususnya di Bali. Maka daripada itu terciptalah jurnal proyek tugas akhir yang berjudul "Pemaksimalan Daun Kelor Menjadi Produk Makanan dan Minuman". Dengan obyek penelitian yaitu pembuatan makanan dan minuman yang berbahan dasar daun kelor. Metode dalam pengerjaan proyek tugas akhir ini menggunakan metode deskriptif kualitatif dengan tahapan pengumpulan data melalui observasi, dokumentasi, wawancara serta kuesioner. Hasil dari pelaksanaan tugas akhir adalah terciptanya brand KHE-LORD yaitu brand yang memproduksi produk olahan dari daun kelor yang bernilai jual tinggi dan dilaunching dalam sebuah event "Balinese Dinner".
Kata kunci: Produk, Makanan, Minuman, Kelor, Event, Balinese Dinner
Abstract
If processed maximally, Moringa leaves can produce various kinds of products, for example processed food and beverage products. These food and beverage products can also support the tourism industry which has improved, especially in Bali. Therefore, a final project journal was created, entitled "Maximizing Moringa Leaves into Food and Beverage Product". With the object of research, namely making food and beverages from Moringa leaves. The method in working on this final project uses a qualitative descriptive method with the stages of collecting data through observation, documentation, interviews and questionnaires. The result of the implementation in this final project is creation of the KHE-LORD brand, which is a brand that products processed products from Moringa leaves that have high selling value and was launched in an event "Balinese Dinner".
Keywords: Products, Food, Beverage, Moringa, Event, Balinese Dinner
Article Details
How to Cite
Jayana, I. G., Yasa, I. P. A. P., Wiantara, I. M. S., Agus, I. B. K. T., Turker, S. B., & Sulistyo, E. (2023). Pemaksimalan Daun Kelor Menjadi Produk Makanan dan Minuman. JAKADIKSI: JURNAL VOKASI, 1(2). Retrieved from https://jurnal.undhirabali.ac.id/index.php/jakadiksi/article/view/2341


This work is licensed under a Creative Commons Attribution-NonCommercial-ShareAlike 4.0 International License.