Pengembangan Pengolahan Beras Merah menjadi Kudapan Tradisional Bali sebagai Daya Tarik Wisata Kuliner di Desa Jatiluwih
Article Sidebar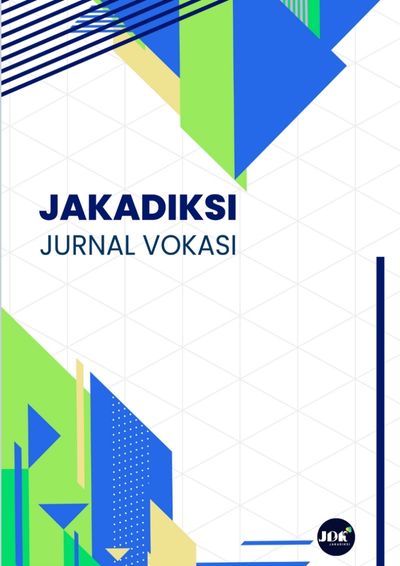 Published: Jan 27, 2023
Dimensions
Statistics
Read Counter :
25
Download :
5
Main Article Content
Suryo Hadi Wiyono
I Ketut Agus Wahyu Prayoga
Komang Sustapeni
Lutia Diana Putri
Putu Crisna Dewi
Sidhi Bayu Turker
Abstract
Abstrak
Desa Jatiluwih adalah salah satu desa yang terkenal di Pulau Bali. Desa Jatiluwih terkenal dengan sawah teraseringnya yang indah dan juga dikenal sebagai salah satu daerah persawahan beras merah unggul. Aneka olahan makanan tradisional Bali juga menjadi daya tarik wisata kuliner Desa Jatiluwih. Di sisi lain, makanan/jajanan tradisional Bali dengan tepung beras merah belum diolah dengan optimal. Oleh karena itu, penelitian ini bertujuan untuk membahas bentuk-bentuk wisata kuliner nasi merah yang dapat dikembangkan menjadi tempat wisata dan usaha yang dapat dioperasikan di Desa Jatiluwih Tabanan nantinya. Metode penelitian dilaksanakan melalui pendekatan kualitatif dengan menggunakan beberapa informan yang sengaja dipilih, teknik pengumpulan data dilakukan melalui observasi, wawancara dan studi dokumenter yang teorinya didasarkan pada wisata kuliner yang dikembangkan dalam bentuk teori. Oleh karena itu, ditemukan adanya kebutuhan untuk mengembangkan wisata kuliner berbahan dasar tepung beras merah seperti Pisang Rai, Klepon dan Wedang Jahe serta menjadikannya sebagai daya tarik wisata di Desa Jatiluwih. Kiat usaha yang dapat digunakan untuk mengembangkan wisata kuliner terkait dengan penyediaan bahan, pengolahan dan makanan untuk menciptakan inovasi baru dan produk yang berkualitas untuk dinikmati wisatawan dan untuk meningkatkan pendapatan ekonomi masyarakat Desa Jatiluwih. 
Kata kunci: Tepung Beras Merah,Makanan, Minuman, Wisata Kuliner, Daya Tarik Wisata
Abstract
One of the famous tourist villages on the island of Bali is Jatiluwih Village. Jatiluwih Village is famous for its beautiful panorama of terraced paddy fields and rice terraces of the high-quality brown rice producing areas. The diversity of processed traditional foodional Bali is also one of the culinary tourism attractions in Jatiluwih Village. On the other hand, traditional Balinese food/snacks made from brown rice flour have not been developed optimally. Therefore, this study aims to discuss forms of culinary tourism made from brown rice, which will later be ableto be developed into a tourist attraction and businesses that can be done in Jatiluwih Village, Tabanan. Research methods were using a few deliberately selected informants, data collection techniques carried out through observational methods, documentary studies and interviews, and theories were applied to culinary tourism. developed in the form of theory. The results showed that forms of culinarytourism made from brown rice floursuch as banana rai, kelepon and gingerwedang, need to be developed for tourist attraction at Jatiluwih Village. Companies that can be used to develop culinary tourism are related to the provision of ingredients, processing and food to create new innovations and quality products for tourists to enjoy and increase the economic income of the people of Jatiluwih village.
Keywords: Red Rice Flour, Food, Beverage, Culinary Tourism, Tourism Enticement
Article Details
How to Cite
Wiyono, S. H., Prayoga, I. K. A. W., Sustapeni, K., Putri, L. D., Dewi, P. C., & Turker, S. B. (2023). Pengembangan Pengolahan Beras Merah menjadi Kudapan Tradisional Bali sebagai Daya Tarik Wisata Kuliner di Desa Jatiluwih. JAKADIKSI: JURNAL VOKASI, 1(2). Retrieved from https://jurnal.undhirabali.ac.id/index.php/jakadiksi/article/view/2342


This work is licensed under a Creative Commons Attribution-NonCommercial-ShareAlike 4.0 International License.