Strategi Pemasaran untuk Meningkatkan Penjualan Toko L'mart Seminyak Kuta
Article Sidebar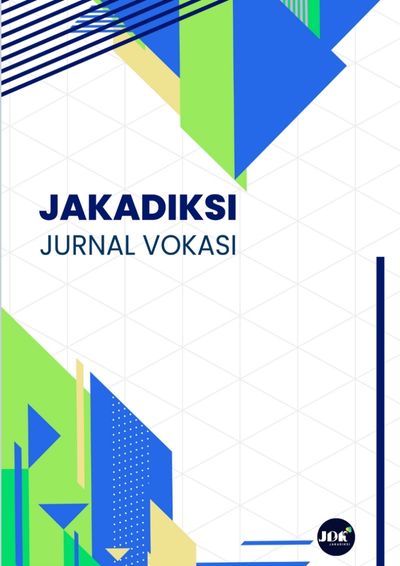 Published: Jan 27, 2023
Dimensions
Statistics
Read Counter :
30
Download :
4
Main Article Content
Christin Priska Molina
Ida Bagus Kurniawan
I Wayan Ruspendi Junaedi
Abstract
Abstrak
Toko L'Mart merupakan tempat yang menjual produk yang terletak di area yang strategis. Tujuan Penelitian ini adalah Untuk mengetahui strategi pemasaran dalam meningkatkan penjualan pada Toko L'Mart Seminyak Kuta. Dalam penyusunan penelitian ini, maka penulis melakukan penelitian tentang usaha ritel yang ada di daerah Seminyak yaitu, Toko L'Mart. Penelitian ini merupakan penelitian kualitatif. Teknik analisis data yang digunakan adalah analisis SWOT. Berdasarkan hasil analisis SWOT dalam hal strategi SO, pihak manajemen Toko L'Mart menggunakan strategi peningkatan kualitas produk dengan lebih memperdalam dalam proses pemasaran sehingga kualitas produk yang dimiliki dapat diketahui oleh banyak konsumen. Strategi ST, pihak manajemen Toko L'Mart dapat meningkatkan pelayanan dengan memperluas dan memperbaiki lokasi di Toko L'Mart. Strategi WO, pihak manajemen Toko L'Mart mendapatkan harga yang berubah-ubah harus di imbangi dengan persaingan yang sangat ketat, Toko L'Mart dapat memanfaatkan area outdoor sebagai brand image kenyamanan di Toko L'Mart. Strategi WT, pihak manajemen Toko L'Mart dapat Memberikan promosi agar daya beli masyarakat meningkat di Toko L'Mart, mencari suplier yang menyediakan barang murah dengan kualitas yang baik, menerapkan SOP dalam menjaga kualitas tempat di Toko L'Mart bagi karyawan.
Kata Kunci: Strategi Pemasaran, Analisis SWOT, Toko L'Mart
Abstract
L'Mart store is a place that sells products located in a strategic area. The purpose of this study was to determine the marketing strategy for increasing sales at the L'Mart Seminyak Kuta Store. In the preparation of this study, the authors conducted research on retail businesses in the Seminyak area, namely, L'Mart Stores. This research is a qualitative research. The data analysis technique used is a SWOT analysis. Based on the results of the SWOT analysis in terms of SO strategy, the management of L'Mart Stores uses a strategy to improve product quality by further deepening the marketing process so that the quality of its products can be known by many consumers. ST strategy, the management of the L'Mart Store can improve services by repairing and improving the location at the L'Mart Store. In the WO strategy, the management of the L'Mart Store gets the price that fluctuates, it must be balanced with the very tight competition, the L'Mart Store can take advantage of the outside area as a convenience for the brand image in the L'Mart Store. WT strategy, the management of L'Mart Stores can provide promotions so that people's purchasing power increases at L'Mart Stores, look for suppliers who provide cheap goods with good quality, and implement SOP's in maintaining the quality of places at L'Mart Stores for employees.
Keywords: Marketing Strategy, SWOT Analysis, L'Mart Store